Notice of Availability of Preliminary Official Statement for City of Napa $12,500,000* Solid Waste Revenue Bonds, Series 2016 (Federally Taxable) (Napa Materials Diversion Facility) (Green Bonds) (the "Bonds"). *Preliminary; subject to change.

https://nha.egnyte.com/dl/1r6xAvWCom

The link provided above provides access to the electronic version of the Preliminary Official Statement dated September 22, 2016 (the "Preliminary Official Statement"), relating to the Bonds. For inquiries or orders, please contact Paul Berman at Raymond James & Associates, Inc., the underwriter of the Bonds, at: (844) 247-4585. The underwriter is giving priority to local purchasers of the bonds given the level of local interest. The Preliminary Official Statement and information contained therein speaks only as of its date, and may cease to be accurate after such date. The Preliminary Official Statement is subject to amendment or other change without notice. The posting of the Preliminary Official Statement does not constitute an offer to sell or the solicitation of an offer to buy, nor shall there be any sale of, the Bonds in any jurisdiction in which such offer, solicitation or sale would be unlawful prior to registration, qualification or filing under the securities laws of such jurisdiction.

Offers to purchase the Bonds may only be made through a registered broker-dealer. By electronically accessing the Preliminary Official Statement, you will be deemed to have acknowledged and agreed as follows: (i) you understand and agree to the foregoing provisions, (ii) you consent to receive the Preliminary Official Statement in electronic form, (iii) a record may be maintained of your electronic access to the Preliminary Official Statement, (iv) you agree not to print the Preliminary Official Statement except in its entirety and (v) you will not forward the Preliminary Official Statement to anyone without including the information contained in the foregoing paragraphs.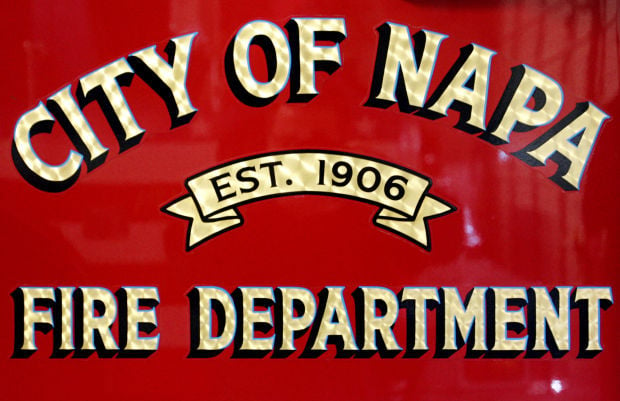 The Napa Fire Department will be hosting a countywide multi-agency night training from September 26-29 in the downtown Napa area.
The training exercise will begin tonight and residents and visitors may notice a large amount of emergency vehicles in the downtown Napa area.  Some theatrical smoke, heavy machinery and sounds will be used.  Please be aware and use caution when in the area. All exercises will conclude by 10pm each evening.
After over 27 years of dedicated service to the citizens of Napa, Fire Chief Mike Randolph has announced that he will retire on December 31, 2016. Chief Randolph began his career as a firefighter with the Napa Fire Department in 1989, and was promoted to firefighter/paramedic in 1994, Fire Captain in 1998, Battalion Chief in 2000, and Division Chief in 2005. After serving as Interim Fire Chief for six months, he was appointed as the Fire Chief in 2012.
"Chief Randolph's contributions to the Napa community have been invaluable and his strong leadership after the earthquake helped in Napa's recovery. We extend our heartfelt gratitude to Chief Randolph for his many years of service and loyalty to the Napa Community," said Mayor Jill Techel.
"I had no hesitation whatsoever in appointing Mike Randolph to Fire Chief in 2012. He demonstrated for many years his readiness and commitment to leading our fire department and has been a true asset to our organization throughout his career here. We wish him and his family a happy and healthy retirement and offer our most sincere thank you for his many years of service to our City," expressed City Manager Mike Parness.
Chief Randolph will continue to serve in his position until the end of the year. The city manager is immediately launching a process to hire a new chief.
Heroes of the Valley Softball Tournament
Saturday, September 24, from 8AM-9PM
Kennedy Park Softball Fields
Come out and enjoy a family friendly event as members of Napa PD, Napa SO, Napa Fire, Napa CHP, CHP Air Ops, AMR Medical, NCDC, Napa State Hospital Police, and Napa Probation will compete in a charity softball tournament. The silent auction items include 3 day Bottle Rock passes, hotel stays, wine packages, and much more! Last year we raised over $5,000 that all went to help out kids in our community with needed school supplies, and fund other programs like "Shop with a Cop".
Come out to the park and enjoy the day with us! 
Subscribe to our e-newsletter! Simply send an email to This email address is being protected from spambots. You need JavaScript enabled to view it. and request to be added to the list!